Y-3 is a brand by Yohji Yamamoto creating elegant and chic sportswear. My goal was to come up with a better user and visual experience incorporating his vision.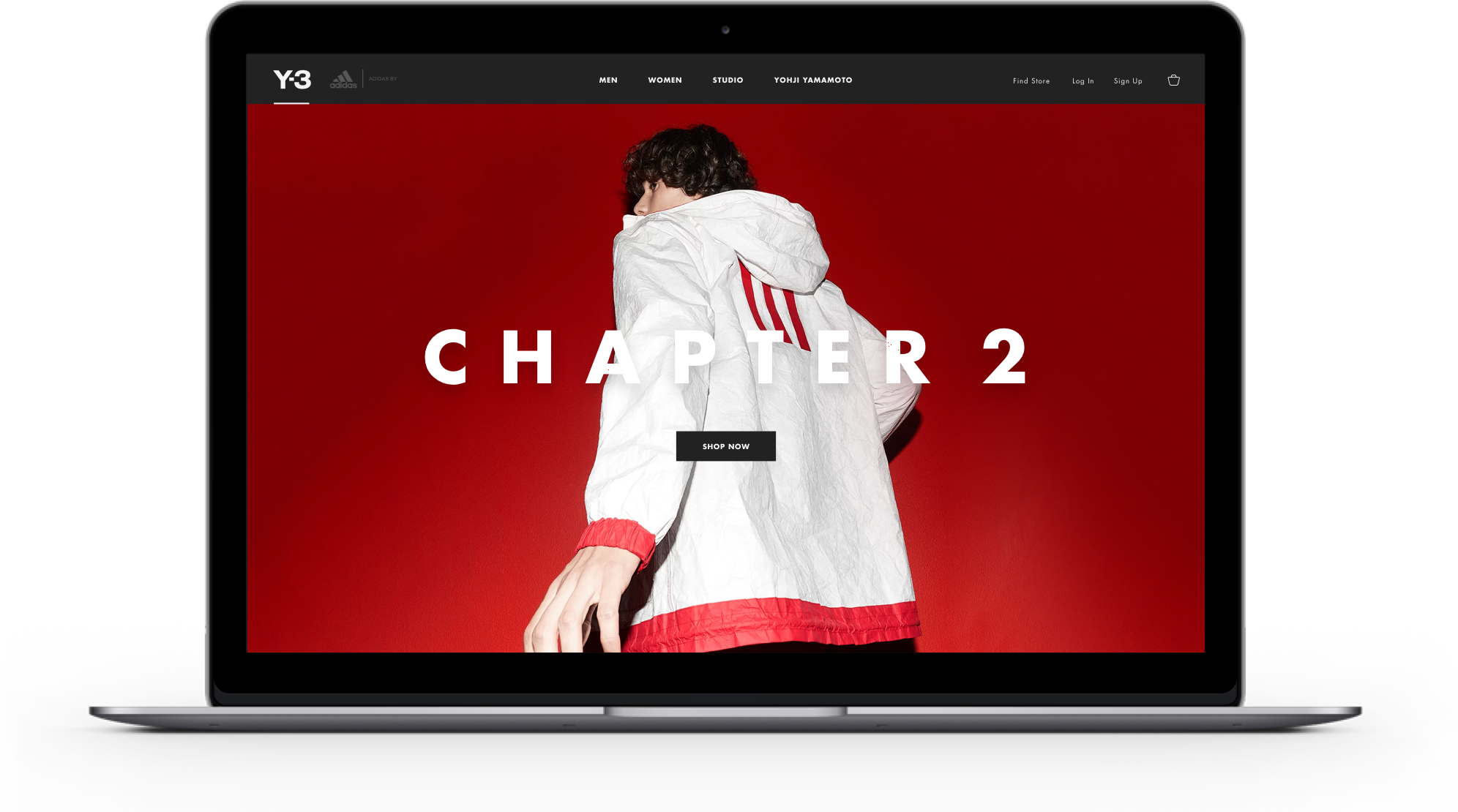 Creating a better user experience by simplyfing the navigation.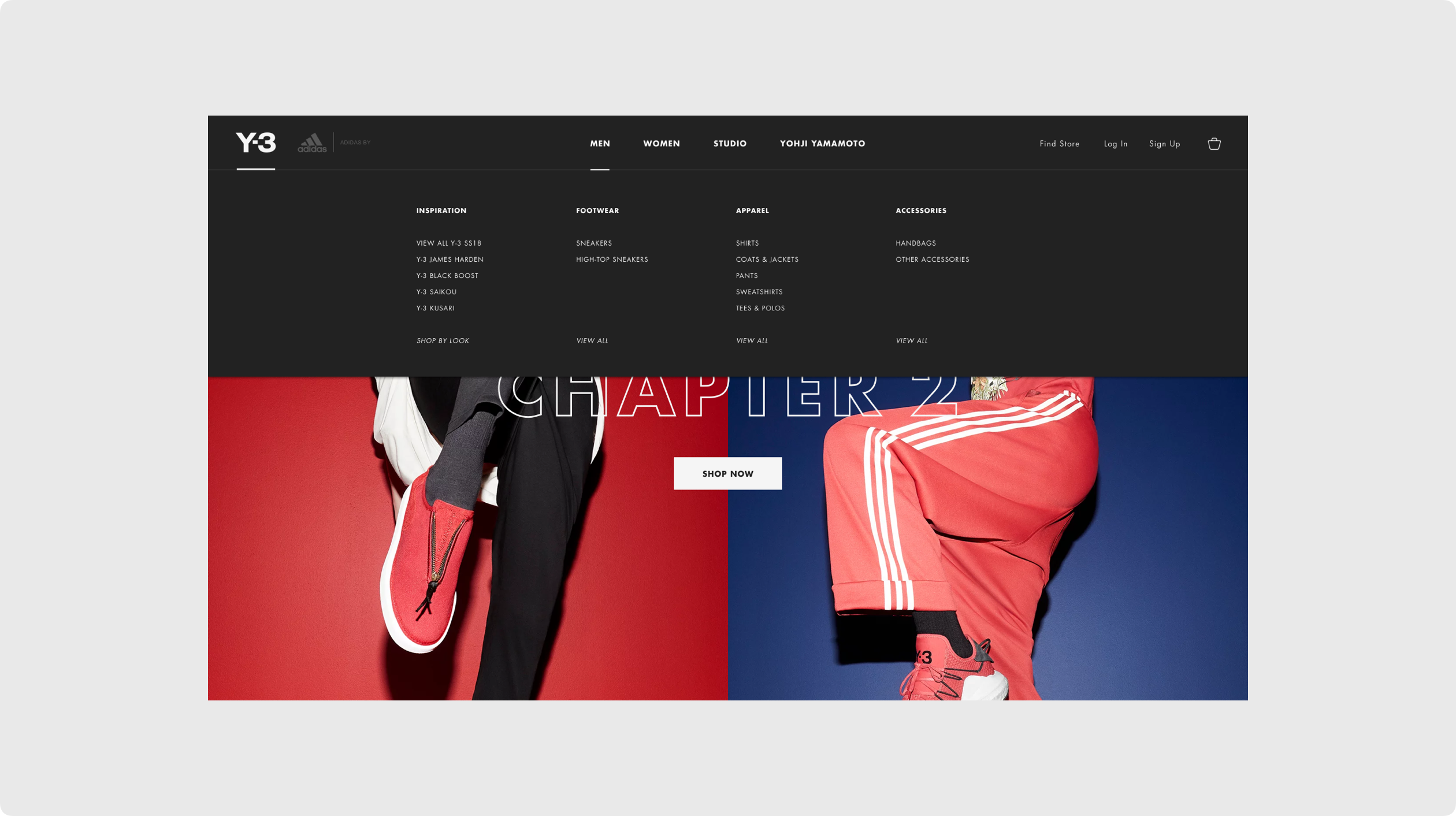 Showing product variety by hovering elements and a cleaner overview in general.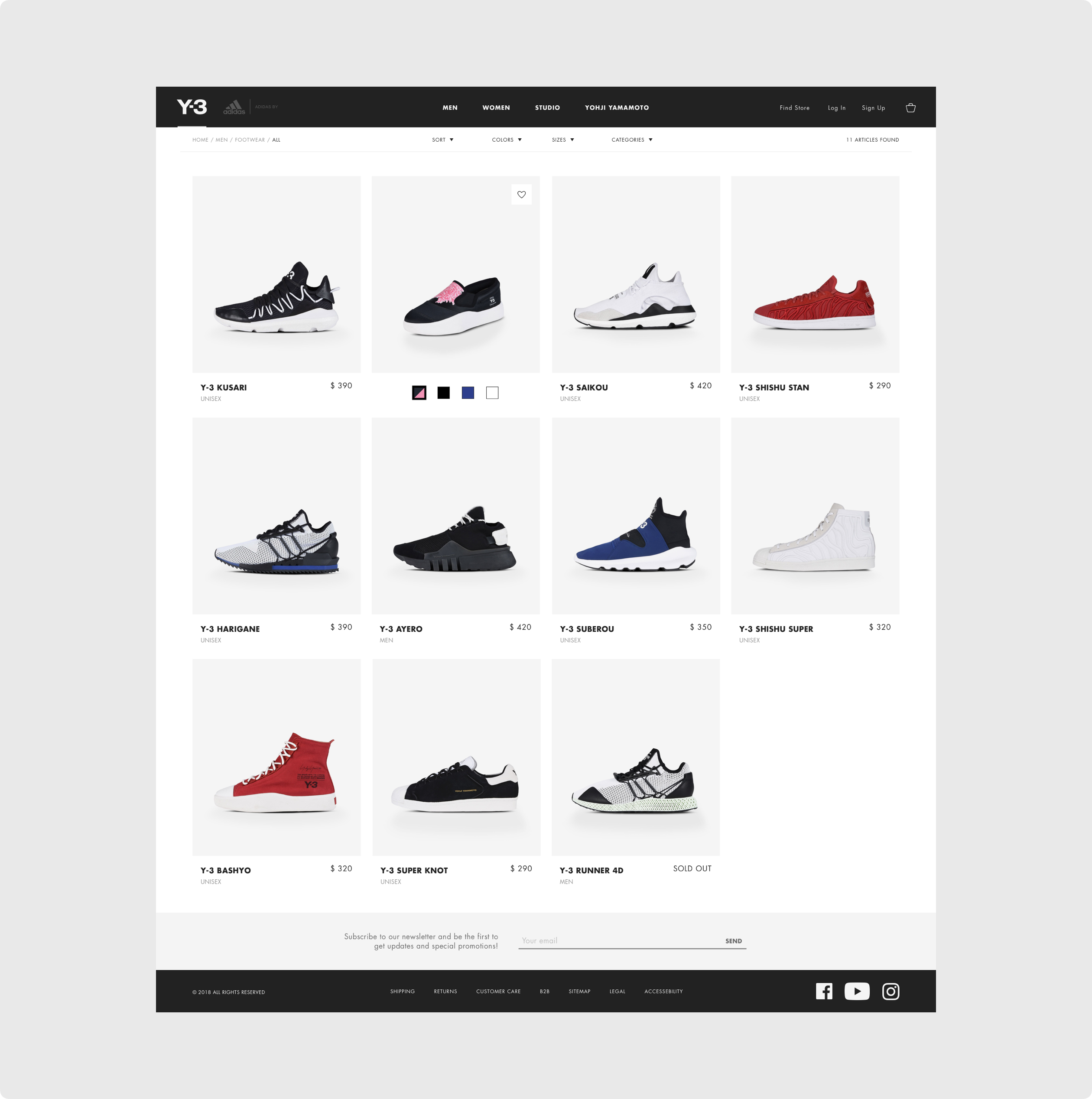 Adding focus to the product by incorporating more negative space.
Client: Self-initiated Project
Roles: UI/UX Visual Design